Kara and Robin, purveyors of the Whimsy Soul lifestyle blog and local San Francisco adventurers, used custom photo books from Mixbook to immortalize their most memorable moments and inspire other people to explore the world around them - and they're always excited when one of their new creations arrives in the mail. Part of the reason? There's plenty of time after the fact to discover little details they might've been too preoccupied to catch the first time around.
"When we're not traveling, we love exploring San Francisco," says Kara.
"There's constantly new things to do and see. I like making travel content for people so they can feel inspired to go out and journey themselves... For us, I'd say it's really important to capture our memories into a Mixbook because we travel so much - and we take so many photos - that it's nice to relive those memories again that way. And it's a nice little surprise; it's like Christmas morning."
The couple, who crossed the country from Wisconsin to Cali for year-round fun in the sun, has been running the Whimsy Soul blog since 2015. The blog chronicles their journeys all over the world, from Napa Valley to the Deep South to Frankfurt, Germany.
"I think I can say for the both of us that we're really excited to see where else it takes us and documenting all those memories in a Mixbook," says Kara.
They loved using photo books to tell their whimsical story so much, so they made sure to create their wedding album and wedding guest book using Mixbook as well.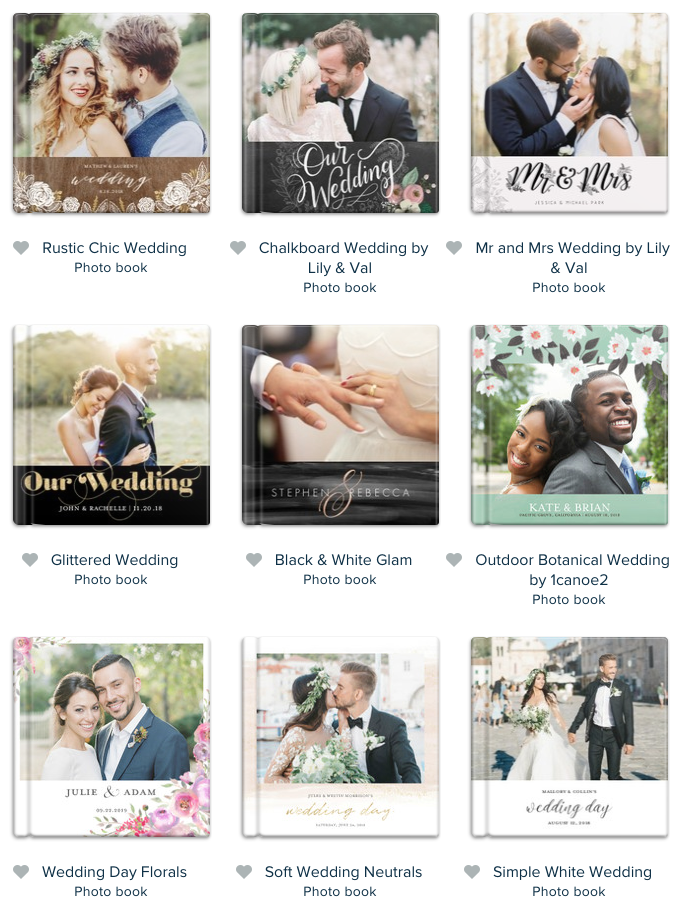 Travel photo books are always a hit with the couple, where they document each step of their journeys to look back on later.
Creating Your Own Honeymoon Travel Photo Book? Use These Tips to Make it Great:
You can emulate Kara and Robin's style as you create your own photo books or you can come up with your own - either way, the end result will be a beautifully memorable book to look back on your adventures. Check out these pro tips to create an exceptional travel photo book that you will treasure.
1. Tell a story with your photos. Use photos in order (at least roughly) so you can chronicle your whole adventure from start to finish. Open with photos on the way to the airport or of the car trip, and close with a photo you took while you were leaving - or even of your front door when you arrived home.
2. Don't be afraid to let other people's work inspire you. Mixbook's collection of designer photo books and other websites to find ideas and themes that really convey the way you feel about your adventure.
3. Use words to complement your story. Whether you're a big fan of sentence fragments (like "Fun in the sun") or you'd rather write out all the details, adding text puts more depth in your book - and it makes it even more special to look back on.
Here are some of our favorite travel photo book themes available now: